If you live in the Edmonton area, you know that we're accustomed to long, snowy, frigid winters.
Our hardiness and cold weather experience might be put to the test this year. According to the
2022 Farmers' Almanac, Alberta is in for "an unreasonably cold winter." This means your
furnace may be put to the test this year, especially if it's an older model or tends to need repairs.
Here are five compelling reasons to invest in annual furnace maintenance in the fall months so
you can have peace of mind right through until spring.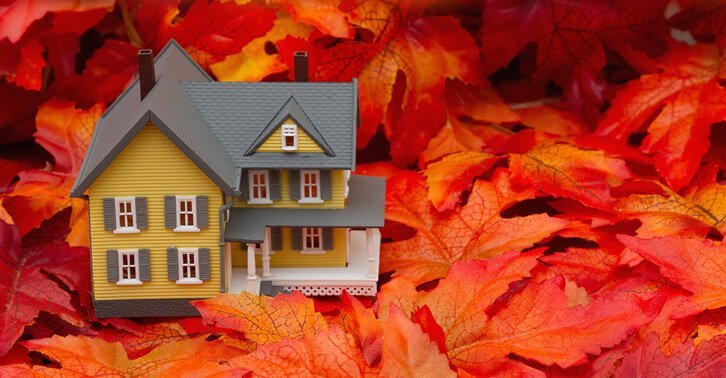 Book Your Annual Furnace Maintenance Before It Gets Busy
Most people wait until the cold air arrives before they think about booking their furnace
maintenance appointments or even thinking about their furnace. When suddenly the
temperature drops, many homeowners turn up the thermostat and hope everything runs
smoothly. The first few weeks of winter weather never fail to be the busiest times for furnace repairs in
Edmonton. This is the main reason it's beneficial to think ahead and book your maintenance
appointment (before you need a last-minute furnace repair appointment).
Annual Furnace Maintenance Improves it's Longevity
Your furnace is a machine that requires care and maintenance to run efficiently and have a
long, functioning life. Just as you would service your car regularly to avoid breakdowns, your
furnace also requires annual attention to ensure the parts are working properly. A furnace
cannot run forever, but it will run longer if you take care of it on a regular basis.
Prevent Emergency Scenarios
In the middle of winter, having your furnace quit running can quickly become a troubling
scenario. Having your furnace serviced in the fall is the best way to avoid preventable problems,
such as parts that need replacing. However, the nature of emergencies is that they are not
always avoidable. Despite your best efforts to maintain your furnace, emergencies still happen occasionally.
Here at Ignite Heating and Air Conditioning, we have HVAC technicians ready for 24/7 emergency
no-heat services to help you and your family regain your heating system when you need it
most.
Save Yourself Money
A furnace that runs smoothly will cut down costs on your utility bills. When you have your
furnace inspected annually and invest in regular maintenance, your furnace will run more
efficiently and keep your energy bills from rising.
Replacing furnace parts as needed will also help your furnace keep running for longer. A
furnace won't last forever, but repairs and replacements can buy you time to save money for a
new one rather than facing the unexpected cost of sudden furnace replacement.
Improve Air Quality and Overall Home Comfort
You'll notice a subtle difference in your indoor air quality with a smooth-running furnace. As the
cold days arrive, opening your windows is not an option. This makes indoor air quality a priority,
with continuous forced air circulating in your home. Replacing your furnace filter every ninety
days or as directed by your furnace model helps ensure the air passing through your home's air
ducts stays clean and fresh.
Join The Ignite Comfort Club!
The Ignite Comfort Club is a great way to ensure you receive your furnace maintenance service
ahead of the rush. Our technicians will perform routine maintenance services to prepare your
home for winter. We'll also complete safety checks by inspecting your furnace and related
electrical, gas, combustion, and ventilation systems for possible leaks, cracks, or fissures. This
inspection helps us spot any issues and solve them before the danger occurs. Many of our
clients have moved away from calling us for repairs, and now see us once per year for a
maintenance check-up—then, they usually don't have to call us again!
Fall Furnace Repairs in Edmonton
The autumn months are the perfect time to prepare your home for the winter season. When you
need furnace maintenance, repairs, or replacements, contact our customer service team to book your appointment or ask about the Ignite Comfort Club.