HVAC Services Edmonton & Sherwood Park
We are Edmonton's professional furnace and air conditioner installation and service provider.
The company started back in 2010 as DJB Heating and Air Conditioning and in 2013 became Ignite Heating and Air Conditioning Ltd. As of summer 2021, the company has expanded its operations, moving to a larger space in Sherwood Park.
Our company handles residential HVAC Sherwood Park and Edmonton area service so that homeowners keep comfortable year-round – from the hottest summer days to the coldest winter nights. As part of our HVAC services, we provide a range of services, including emergency furnace repairs, new furnace installations, furnace replacement, and air conditioner installations and repairs on all air conditioner makes and models.
We are authorized dealers of Napoleon®  HVAC products – one of the most trusted home comfort brands in the business known for their world-class gas furnaces. We are proud to be recognized by Napoleon as one of their top vendors in Alberta . Get more information on their gas furnaces, and feel free to contact us if you have any questions on furnace installation or servicing.
Ignite Heating and Air Conditioning Ltd. is an accredited member of the Better Business Bureau, and we have an outstanding reputation with many five-star Google Reviews. Our secret is simple – we stand by our quality of work, communication and respect for your premises. For leading HVAC repair and services, contact Ignite.
As a full-service heating and cooling company in Edmonton, we provide the following services: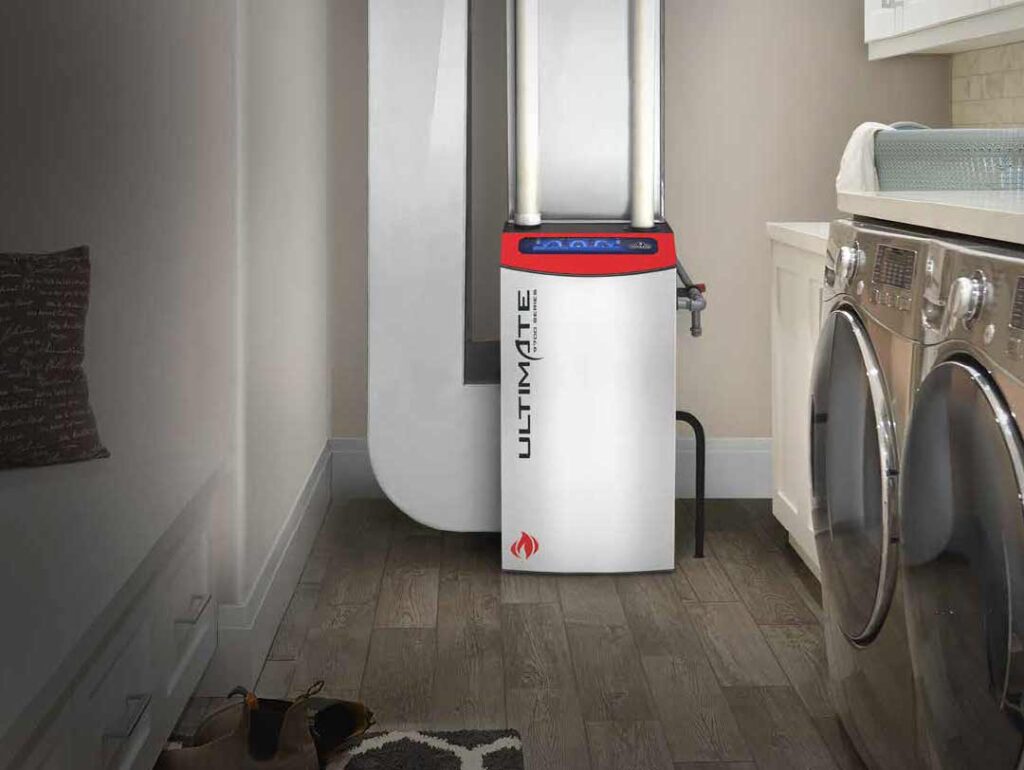 Furnace Replacements


We provide on-site quotes to review your existing furnace and determine the best approach for your furnace replacement. We can provide you with options on the furnaces we sell to ensure that the features are both cost-effective and meet your heating needs.
Are you looking to improve the efficiency of your home?
Have you had numerous repairs in past years and want to ensure that your heating system keeps up during the winter months?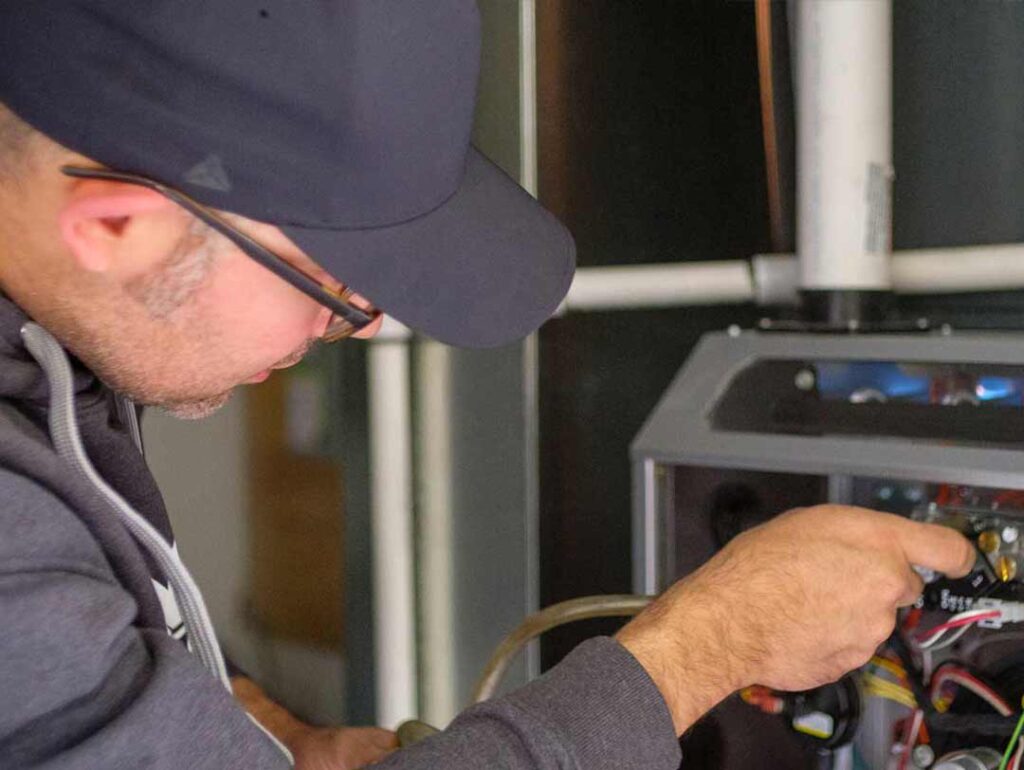 24/7 Furnace Repairs


Our technicians are available 24 hours a day, seven days a week (including holidays) to help you if you need an emergency no heat furnace repair. We service and repair all makes and models and stock some minor parts in our vans.
Have you noticed you have no heat?
Are you concerned about a burning smell?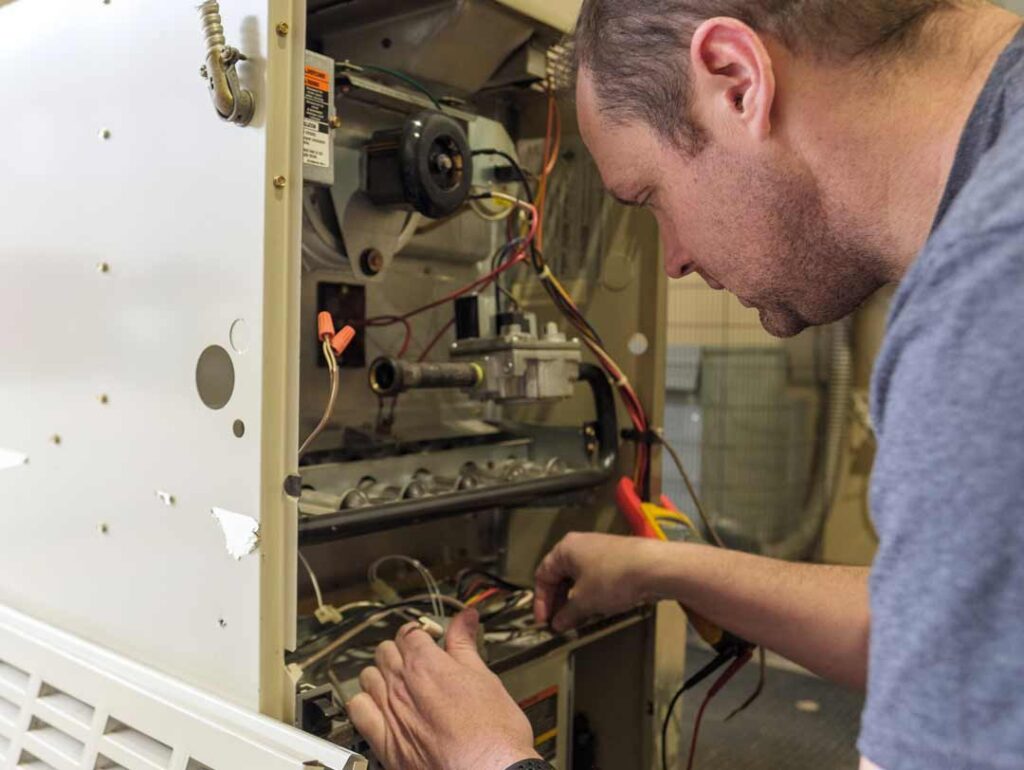 Furnace Maintenance


We offer an annual furnace maintenance program through the Ignite Comfort Club. It helps ensure that our customers have efficient heating and proper running of their furnaces. In addition to gaining the confidence of reliable heating, there are many cost benefits to regular furnace maintenance.
Lower energy utilization and costs
Improve air quality
Prolong the life of your furnace
Avoid costly repairs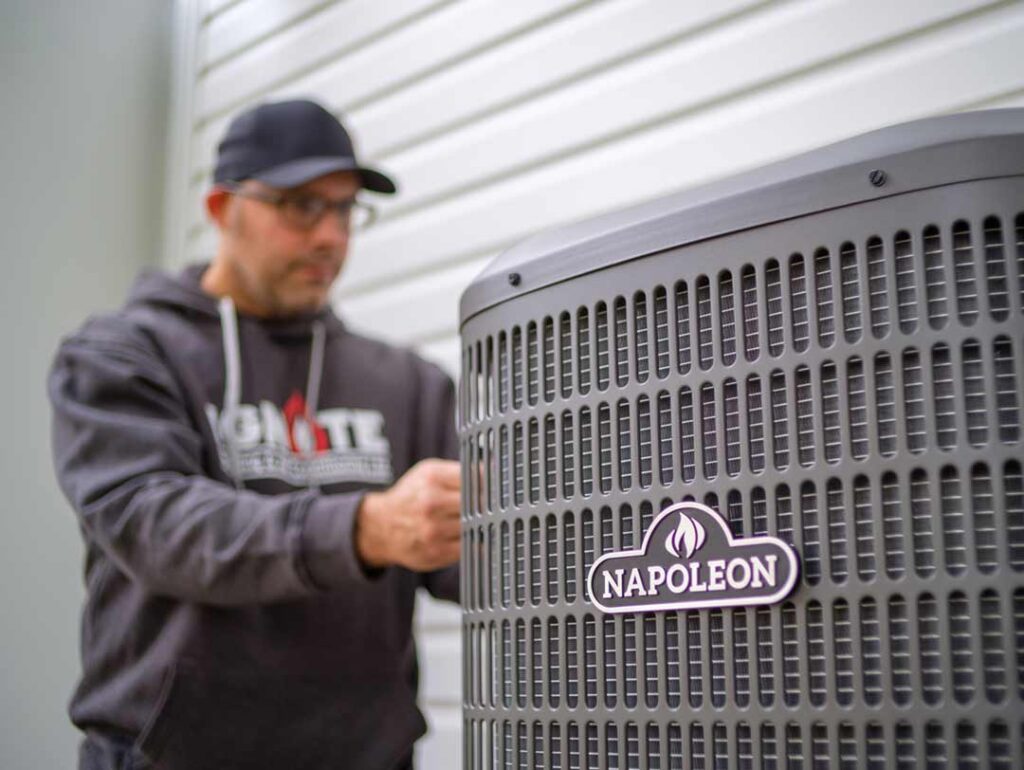 Air Conditioner Installation


A new air conditioner can make the summer months bearable. All air conditioning units are planned to ensure they are appropriately sized for the house. We also bring in electricians to pull the Air conditioning permit required for an air conditioner installation and to make sure that your electrical panel can handle the air conditioning unit. Our technicians are fully trained for air conditioner installation and repairs. Additionally, we can take care of your annual air conditioner maintenance to help spot problems before they happen and ensure that your unit gets the best experience and efficiency.
Are you tired of sleeping in the basement during the summer months?
Are you running out of reasons to visit the mall on those hot days?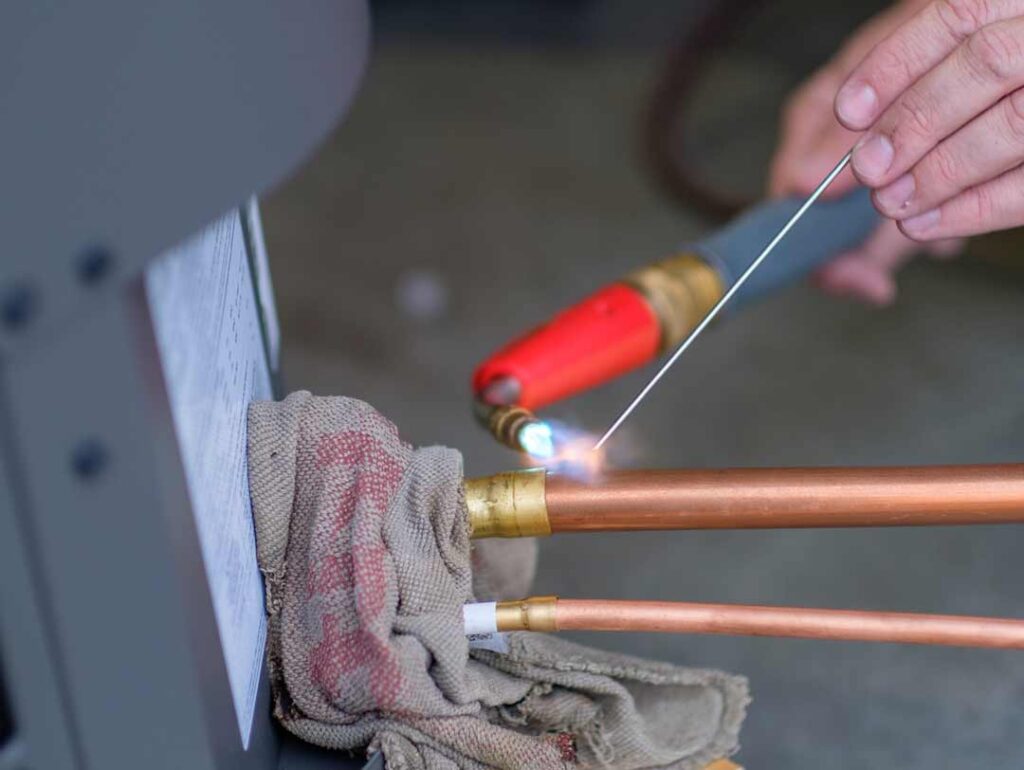 Air Conditioner Repair


An air conditioner can break down for a variety of reasons including degradation, electrical malfunction, clogged filters, and dirty condenser coils. Our technicians are able to make warranty repairs and service many models. Make sure to contact us if you are experiencing inconsistent cooling, strange noises, odours or leaks. Ignite is also able to offer customers regular service checkups and maintenance.
Is your home not cooled evenly in each room?
Do you have inaccurate readings on your thermostat?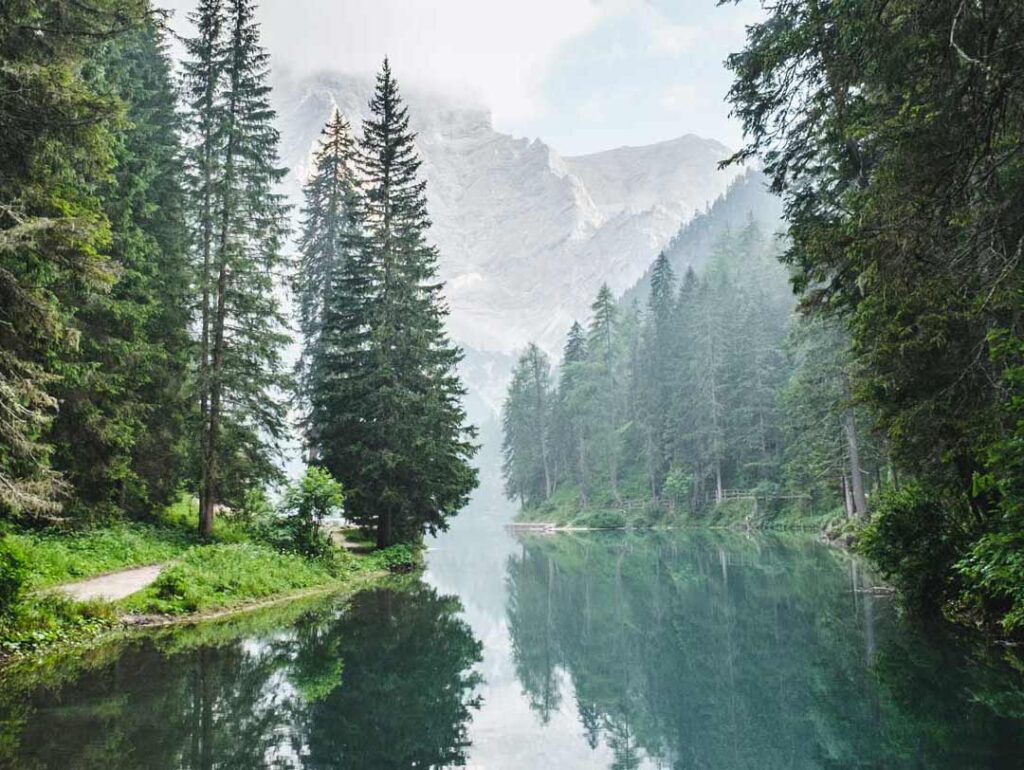 Indoor Air Quality


We can help you have a home free of pollutants, microbes, allergens and is well ventilated by addressing your air quality needs through Humidifiers, Air Purification Systems, and Air Filtration Systems.
Are you concerned about seasonal allergies?
Do you find your house dry and full of static?
Are you struggling with much dust?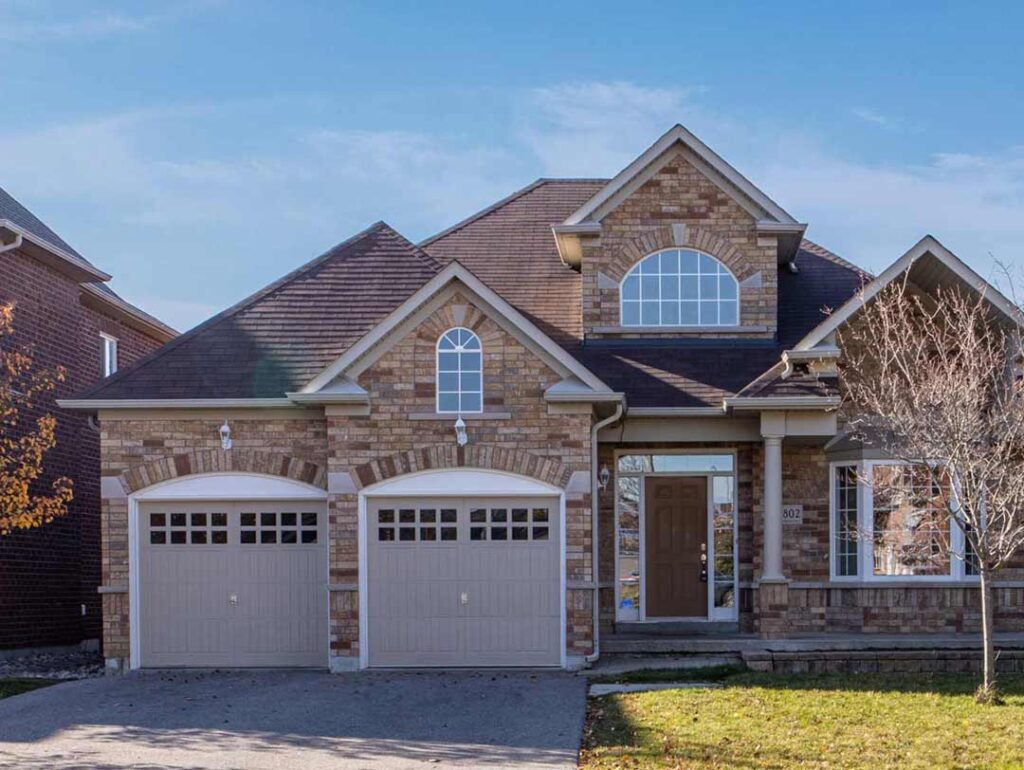 Garage Heater Installation


We install both forced air and radiant heat units in garages. Forced air units are a great way to keep your garage warm. The size of the unit depends on several factors in your garage space. Radiant Heaters provide sun-like warmth, and they are pretty effective in large, open spaces. They are quieter than forced air units as well as provide fuel savings.
Do you use your garage as an extension of your house?
Do you want to be kind to your vehicles parked in the garage and warm them up overnight?
Additional service offerings to make your home comfortable
We love working with custom home builders or customers who are the general contractor for their own homes. We review the blueprints to develop an energy-efficient duct design, custom to each home, to ensure the new home is comfortable for the years to come.
Are you building a new home?
Are you a Custom Homebuilder looking for a change in your heating contractor?
We offer a wide variety of thermostats to meet your needs. We cover the entire spectrum from the latest wifi and voice-activated remote thermostats to a basic, user-friendly non-programmable thermostat. We can help you choose the thermostat that best suits your home.
Do you wish you could check in on the temperature of your house while you're out of town?
Do you want to lower your heating bills?
Do you want a thermostat that is easier to use?
We love working with homeowners to provide creative solutions to their basement ductwork. We work with homeowners to ensure our modifications solve their issues with their basement heating. Whether developing or renovating, don't let your ductwork get in the way.
Are you finishing your basement?
Do you find your basement cold and want to make the temperature in the space comfortable?
Do you want to gain some headspace in the low basement ceilings?
Get professional HVAC service from Ignite Heating and Air Conditioning Ltd.
When deciding on a professional for your HVAC service, Edmonton has the team at Ignite to assist you. We will help make the right decisions for your home gas furnace and A/C equipment. Our relationship with Napoleon® will ensure that you are getting the best quality products for your home. If you need HVAC repair or replacement, our trained technicians are ready to help. Don't get trapped in the sweltering heat or cold – contact the experts at Ignite.