⚠️

COVID-19 UPDATE

⚠️
We are taking precautions but we remain OPEN FOR BUSINESS.
The safety of our customers and employees is our top priority. We are committed to a high level of service while maintaining the lowest health risk to everyone.
Our ongoing jobs will continue, new quotes will be booked and our work will continue unless the health of our clients and employees is in jeopardy.
If you have NO HEAT, call us – we have service technicians available 24 HOURS! Friendly technicians & reasonable rates.
Stay healthy and warm!
. . . . .

Ignite Heating & Air Conditioning Ltd. has been providing quality furnace and air conditioner replacements and repairs to all models in Sherwood Park, Edmonton and surrounding areas for the past 10 years.
(780) 919-4916
Ignite Heating and Air Conditioning Ltd. provides services to residential and light commercial buildings in Sherwood Park, Edmonton, and the surrounding areas. After we complete a job site visit, we provide you with a quote that accounts for the measurements and product selection made to ensure that all parties involved are aware of the project scope and price to complete the work.
Our services include:
Furnace Repairs, including 24/7 Emergency Repairs
Furnace Replacements
Furnace Maintenance, including our Ignite Maintenance Club
New Home Construction
Air Conditioner Installations
Garage Heater Installations
Duct Modifications
Indoor Air Quality
Thermostats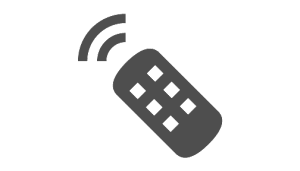 Book An Appointment
To book a quote service call please fill out our online appointment form and a representative from Ignite Heating and Air Conditioning will be in touch with you right away.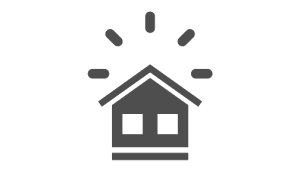 24/7 Emergency Service
Call us at (780) 919-4916 if you need emergency help with your furnace. We service and repair all makes and models and keep minor parts stocked on our vans.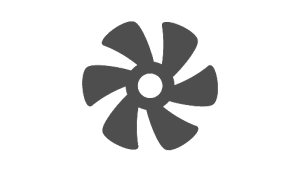 Ignite Maintenance Club
At Ignite Heating and Air Conditioning, we know that your HVAC system is critical to your family's comfort and safety. At Ignite, we offer 4 different levels of protection plans so you can find the package that is best for you. 
Click here for more information!
Are You Considering Replacing Your Furnace?
At Ignite Heating and Air Conditioning, we provide free quotes to review your existing furnace and determine the best approach for replacement. Your furnace replacement doesn't have to be a costly, emergency decision. Here are 3 things to consider if it's time to replace your furnace:
Your furnace is more than 15 years old and hasn't been maintained.

Your furnace requires frequent repairs.

The cost of running your furnace is increasing, year over year.
Ignite is a premier dealer for Napoleon Furnaces. To help decide which model is right for you, click here for more information.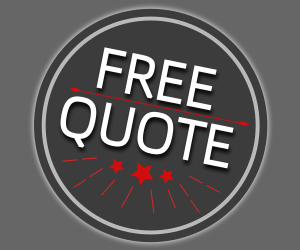 Click here to request a free quote!
I was developing my basement and I came across some HVAC problems that I thought were going to be difficult to solve. The ductwork was running beside a beam and would have made the ceiling too low for the shower I wanted to install. A business acquaintance of mine recommended that I call Daniel for a quote. He came to site and we looked at a couple of different options. I was happy to find that Daniel had some good and unique ideas to solve the problem, so I scheduled him in to do the work. The job required some custom duct work and after about a week for fabrication he was back with a couple of his guys, Jordan & Derrick. The work was finished much quicker then I expected and the quality of workmanship was outstanding. As a tradesman myself, I have seen a lot of poor workmanship, but Ignite surpassed all of my expectations. All of the staff that I had interaction with were very professional and polite. I cannot recommend Daniel and his team enough.

Shaun ODwyer


4/15/2021

My furnace stopped working last night during the cold snap, and I called Ignite Heating very early on a Saturday morning. They answered my call and the lead technician called me back within 20 minutes. He was able to diagnose the problem over the phone and patiently walked me through the troubleshooting. Now my furnace is up and running again. Great response time and customer service - I will be using them for all my heating + AC needs!

Cheryl Stewart


1/18/2020

We got a quote from Dan to replace our Furnace and hot water tank. The price was extremely reasonable and we accepted it and scheduled a time for the work to be done. The team of two arrived on time, began removing the old hot water tank and furnace, then put in the new equipment. They completely cleaned up the entire area and took the old equipment away. I am completely satisfied with the installation and the performance of the furnace. I would definitely recommend Dan and his team.

dave boysen


11/09/2019

We called after hours Christmas evening when we were concerned that there was something wrong with our furnace. Jordan came quicker than we expected and was very helpful and thorough. Would definitely recommend!

Jolene Welch


12/28/2020

For the people with only-fans, have you thought about getting AC? Well this company sure delivers. They make the whole process a breeze, literally. Check 'em out.

Shivam Prasad


8/21/2021