Garage Heater Installation - Sherwood Park & Edmonton
We have over a decade of experience of successfully installing garage heaters 
For many of our customers, the garage is an extension of their home and we provide quality installations of garage heaters to expand the comfort of your home. You don't have to start your day with a cold car!
Ignite Heating & Air Conditioning Ltd. installs two types of garage heaters:
Modine Hot Dawg™ Garage Heater
This heater is ideal for year-round use in home garages, as well as light commercial, workshops and industrial spaces. You will be impressed with the Hot Dawg™ Garage Heater's quiet running and heat output. Available in 6 sizes from 30,000 – 125,000 BTUs with each model able to be configured to run on propane or natural gas.
Certified for residential, commercial, and industrial use.
Key Features:
takes in combustion air from outside of the interior space so that there is always ample fresh air to breathe
single or two-stage controls available
sealed compartment to protect key parts (such as the ignition control, gas valve and burners) from the environment
low-profile and lightweight design
finger-proof fan guards on all units for protection
reduces the need for maintenance with the permanently lubricated motor.
built and designed in the USA
10-year warranty on heat exchanger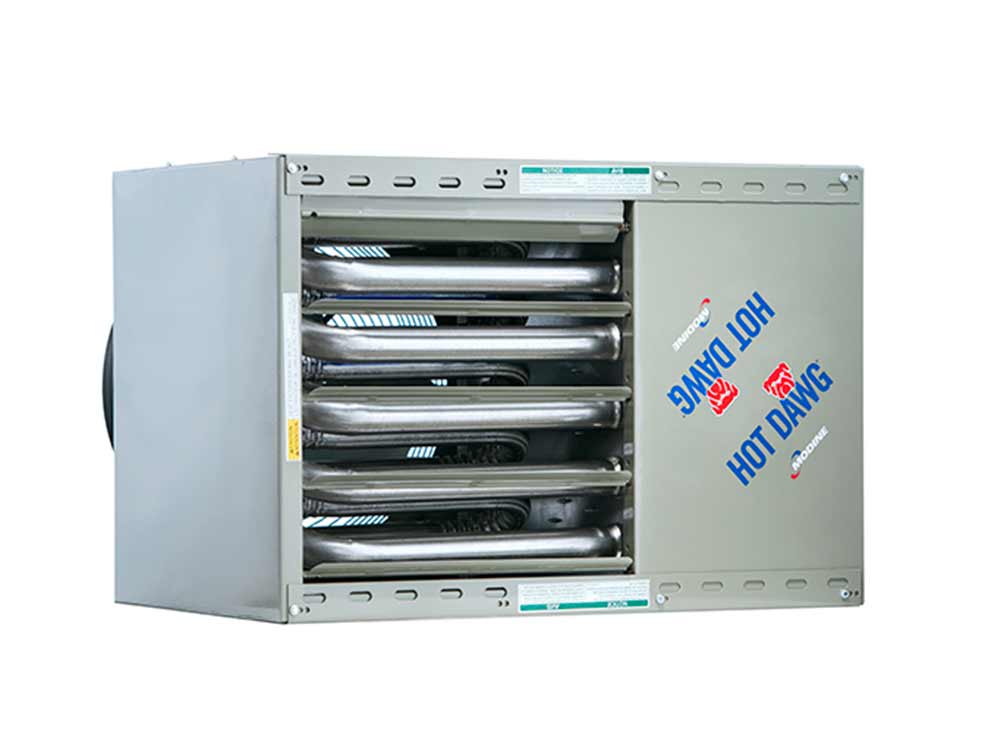 Qualitec GRT Heater
We install the series GRT garage heaters, they are a 2 stage design that allows you to set the BTUs depending on the size of the space you are heating. It has been specially designed for residential and garage workspace applications and meets the CSA's high-standard of residential requirements.
The Qualitec Series GRT possess a high thermal efficiency of 82+%. Enjoy it's radiant sun-like heating and at lower thermostat settings you will benefit from energy savings of up to 50% over typical forced air heaters.
Key Features:
Has a two-stage configuration input rate
Can be set as high 45,000 BTU/h and low 30,000 BTU/h with indicator lights
Can utilize natural Gas and LPG
Smart Control ready terminal
Thermal efficiencies greater than 82+%
Includes a 8' horizontal vent kit
Gas flex connector included
Includes ceiling mounting bracket (hang chain sold separately)
Direct spark ignition (DSI)
Self diagnostic ignition module
Can be mounted horizontal or at 45 degrees
CSA approved for outdoor use
Vertical vent adapter kit available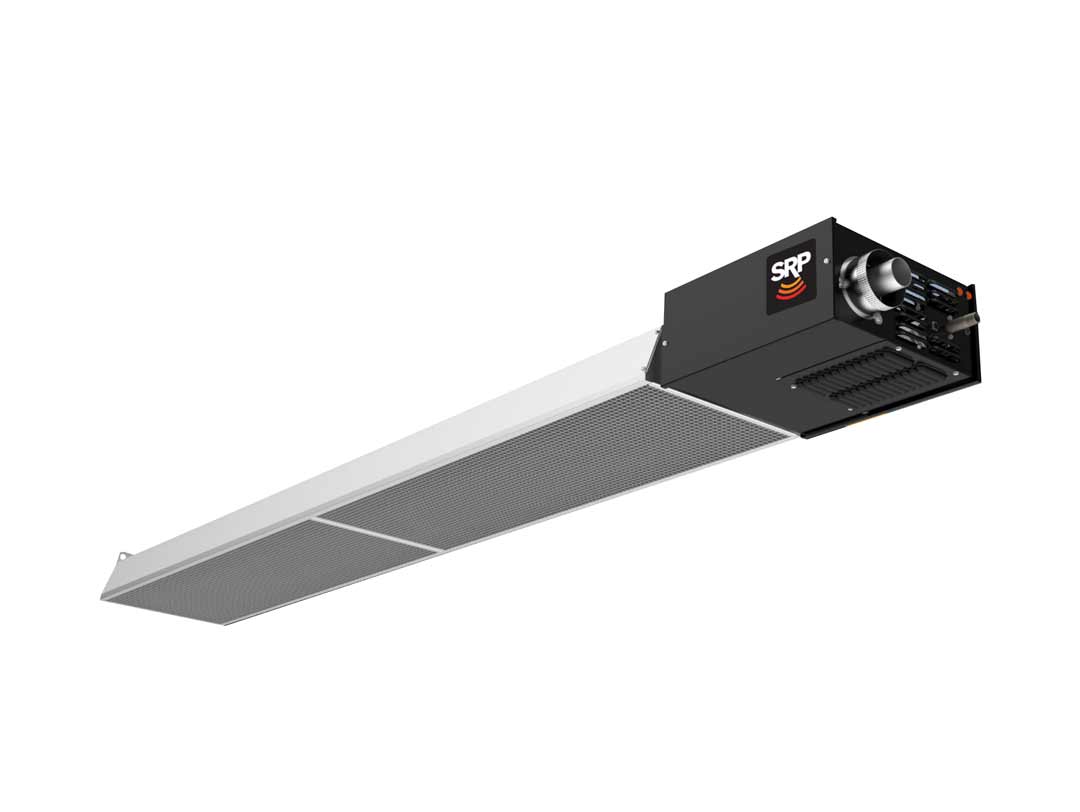 We understand how important it is to have a comfortable garage. Connect with us today to learn more.