Your furnace is on the fritz… Again. As summer draws to a close and signs of fall slowly start to appear, you may be thinking that it's time to start preparing your home for winter. One of the most important ways you can prepare for the upcoming winter months, is by checking your furnace for signs of wear and considering the repair or replacement of a broken system.
While there are no set rules, there are some factors to keep in mind as you determine whether to keep your current furnace or upgrade to a more efficient model. Consider these 3 factors below to help you decide whether you should repair your system or replace it entirely.
Join us this month as the Ignite team describes 3 ways to tell if it's time to repair or replace your furnace.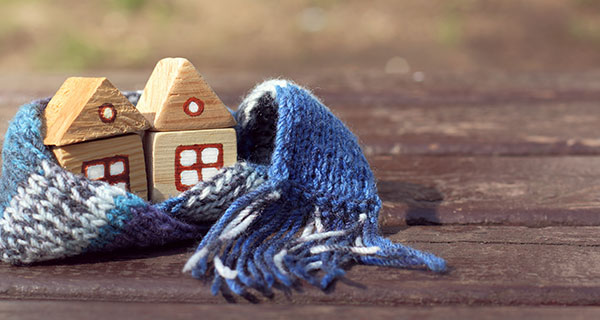 Carbon Monoxide.
Known as the silent killer, carbon monoxide is a odourless, tasteless, colourless gas that is deadly.
Any system that could potentially expose you and your family to carbon monoxide needs to be replaced. Not repaired! A furnace with a cracked combustion chamber allows carbon monoxide to leak into your home, and should always be replaced immediately.
Some signs that your furnace may be emitting carbon monoxide include:
Yellow furnace burner flame instead of blue.
Excess moisture on windows, walls and other surfaces.
Rust on pipes.
Streaks of soot around the furnace.
Absence of an upward draft in the chimney.
Feelings of nausea, disorientation, headaches and other flu-like symptoms.
If you notice any of these symptoms, you need to evacuate your home immediately. Call the fire department, and notify your utility company to turn off your gas. You should seek medical attention as soon as possible. Afterward, contact a heating professional to get your furnace replaced.
The Age Of Your Furnace.
Unfortunately, even high quality heating systems don't last forever. A furnace should last 15-30 years before you'll need a replacement. This varies by brand, furnace quality and various other factors. Your system will generally start to show signs of wear. This will lead to frequent and costly repairs during this time. Instead of continually monitoring an old system for repairs, it may be a more economical choice to replace the furnace with a newer system.
If your furnace has been serviced a year ago or less, and continues to need costly repairs, this may be a sign that your system is too old to function properly. However, if it was recently installed and hasn't reached its full lifespan, you should consider making repairs to keep it running as long as possible.
Overall, use the following to judge whether to replace your furnace due to age:
Repair: If the system is less than 15 years old, it's often best to have it serviced.
Replace: Any system over 15 years old is prone to frequent and expensive repairs and may need to be replaced.
Cost Of Repair.
When comparing the cost of a repair versus a replacement, experts recommend replacing your furnace when repair costs exceed 50% of the cost of a replacement as a general rule. But for older heating systems that have exceeded 75% of their life expectancy, you should consider purchasing a new furnace once repair costs exceed one-third of the replacement cost.
A new furnace typically costs between $4,000 and $6,500 depending on the type, and its efficiency level. While final replacement prices can vary depending on location, brand, warranties and other features, use the following to judge the value of a replacement:
Repair: Repair a newer furnace if the repair would cost less than 50% of the replacement cost.
Replace: Replace your furnace if it's beyond three-quarters of its life expectancy and a repair approaches one-third the cost of a replacement.
Of course, no matter what time of year, the decision to repair or replace your furnace can be overwhelming. It's never a simple choice, and every situation is unique. One of the hardest parts of repairing your furnace is finding an expert you can trust. If you own a home in the Edmonton area, Ignite Heating is here to help you with your furnace repair needs.
Whether your furnace needs maintenance or repairs, the experts at Ignite Heating are your trusted source for convenient and cost-friendly services for all of your needs. Get in touch with our experts today to learn more about how we can help keep your home comfortable.