Choosing an HVAC contractor can be a daunting task. If you work with the right company, then the process of repairing your HVAC unit can be a smooth and effortless process. Did you know that your energy efficiency can suffer if your HVAC system isn't installed properly? And if you choose the wrong HVAC company to repair your system, you could end up with an "HVAC Wall of Shame" story to tell your friends and neighbours at the next block party (who wants that?!).
Whether your home's heating and/or cooling system is in need of routine maintenance, emergency repairs or a total replacement, selecting a qualified HVAC contractor is an important decision! To ensure you hire a qualified professional that best fits your job, here are a few simple tips to help you find the best HVAC contractor for your needs.
Choose The Right HVAC Contractor With These 5 Simple Tips: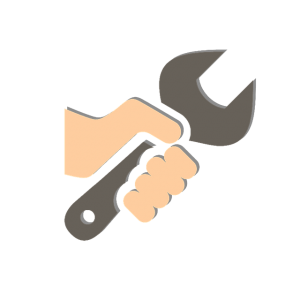 Tip #1 Get A Referral
Ask neighbors, friends, and family for referrals for reliable HVAC contractors in your area. Referrals can give a homeowner insight as to the type of experience they can expect from a particular contractor.
Tip #2 Read Reviews
A quick glance at the number of review stars can often be misleading. Be sure to read the written comments and look for HVAC contractors with a good reputation for value, quality and customer service. Read Ignite Heating & Air Conditioning Ltd. reviews on Google here! We also have great reviews on Yelp and Facebook!
Tip #3 Locate An Authorized Dealer
If you're looking at a particular brand of furnace, check out the manufacturer's website for recommendations of a local dealer and/or HVAC contractor in your area. For Napoleon products, search here to find an authorized dealer in your area. Ignite Heating is an authorized dealer of Napoleon products!
Tip #4 Look At Reliability
Check out how long the HVAC Contractor has been in business. If a company has been around for a long period of time, it usually indicates that they are well established, familiar with their service area, knowledgeable about the needs of their client base, and have very capable and skilled technicians with many years of experience. Research the history of the contractor and the business.
Tip #5 Don't Always Go With The Lowest Bid
Sometimes, a lower price doesn't always mean it should be your first choice. Paying a little bit more will often result in better equipment and service from your chosen company. If there are huge discrepancies in price from one contractor to another, ask them why their prices are set that way. For example, higher prices can indicate better quality of equipment, training of technicians, and above average maintenance agreements.
Tip #5 Call Ignite Heating!
Contact Ignite Heating & Air Conditioning Ltd. today if you are searching for a qualified HVAC contractor in the Sherwood Park or Edmonton area. We have skilled technicians and have been in business for over 10 years. Read our Google reviews to hear what our past customers have to say about our services. We are a member of the Better Business Bureau. Call us today for a FREE QUOTE at (780) 919-4916.
Read Our Google Reviews: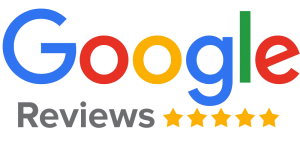 For the people with only-fans, have you thought about getting AC? Well this company sure delivers. They make the whole process a breeze, literally. Check 'em out.

S Spsdz


February 10, 2022

We had a new furnace and air conditioner installed in our house and we were very impressed with Ignite Heating from start to finish. Dan provides us with an easy to ready quote and after a few questions and some minor revisions, we we're quickly scheduled for the install. The installers were very clean and professional and made the finished product look fantastic. They were easy to talk to and answered our questions. A follow up was provided in a timely manner to answer any questions that we had. Anyone looking for a local company, or any company for that matter, for heating or cooling issues, I would highly recommend talking to Dan at Ignite Heating Ltd.

Scott N


September 5, 2019

Very responsive service. Mike was knowledgeable, respectful, and thorough. Pricing was very reasonable.

Jim Huth


January 26, 2021

Dan and his team have install both our furnace and our A/C. Quality products, with a team of techs that are knowledgeable and friendly. No need to look any further that Ignite Heating and Air Conditioning for your home.

Deb Miller


February 10, 2022

We got a quote from Dan to replace our Furnace and hot water tank. The price was extremely reasonable and we accepted it and scheduled a time for the work to be done. The team of two arrived on time, began removing the old hot water tank and furnace, then put in the new equipment. They completely cleaned up the entire area and took the old equipment away. I am completely satisfied with the installation and the performance of the furnace. I would definitely recommend Dan and his team.

dave boysen


November 9, 2019