Are you thinking about getting an air conditioner installed in your home? Would you like to know what you can expect when Ignite Heating and Air Conditioning Ltd. comes to your home to install an air conditioner? Let's explore what you can expect when you get your very own A/C installed by Ignite!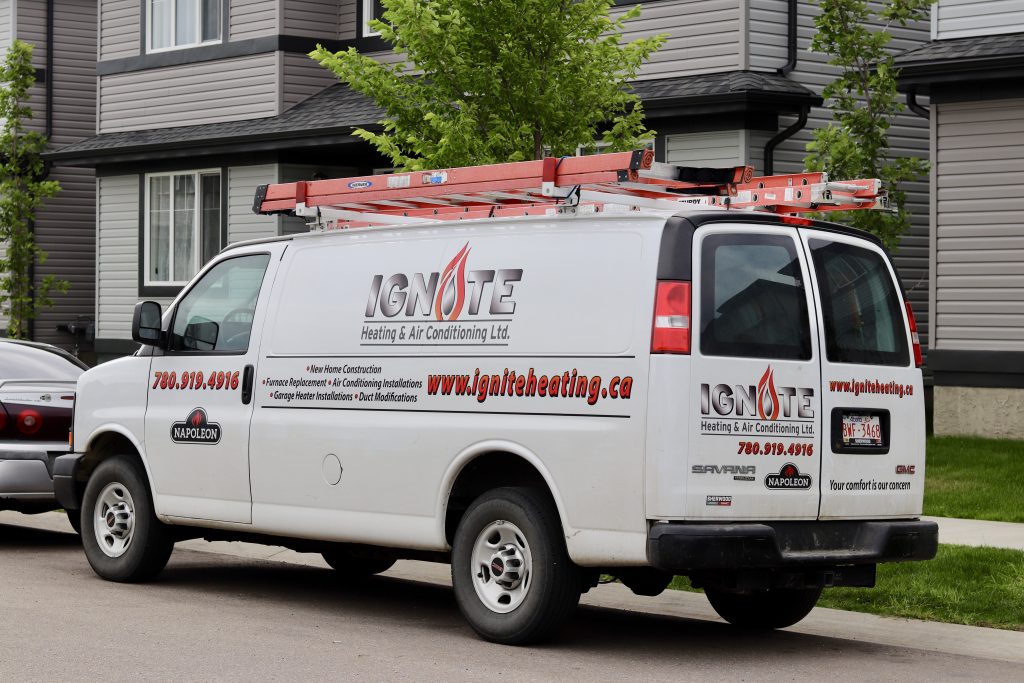 Expectation #1—On Time Arrival
On the day of your installation you can expect to see our Ignite truck pull up to your home on time. Equipped with the proper tools to get the job done right our technicians are ready to install your air conditioner in about 5-6 hours (or less!).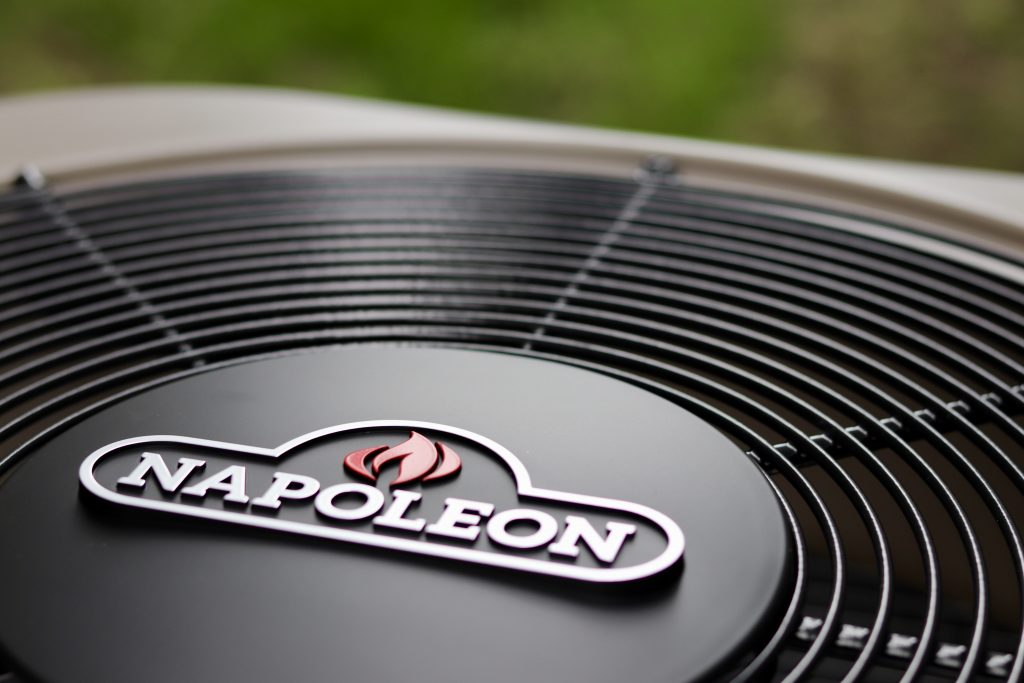 Expectation #2—Quality Products
Ignite installs high quality Napoleon air conditioners. Made in Canada, these units are high efficient, quiet and beautiful. Napoleon air conditioners will keep your home cool and comfortable, even on the hottest days of the summer. They also have a 10 year manufacturer warranty, and an optional 10 year labour warranty is also available.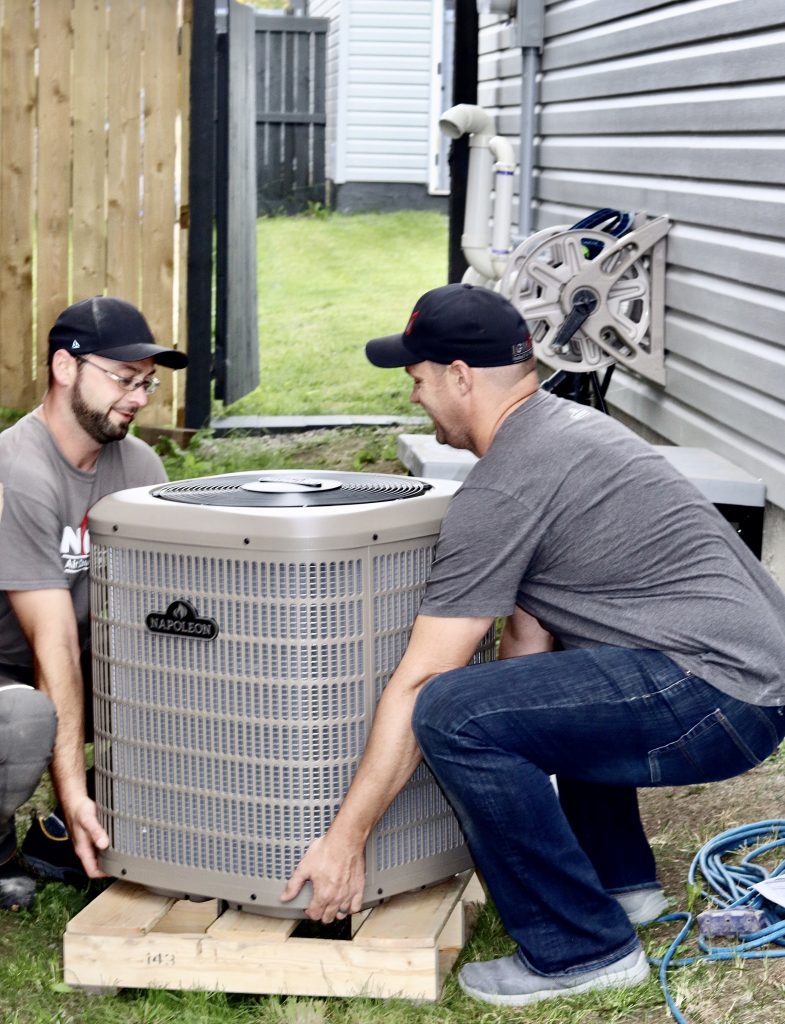 Expectation #3—Professional, Experienced Technicians
Ignite service technicians will work together to get the job done right. Our service technicians are experienced professionals who are skilled with installing and maintaining HVAC equipment.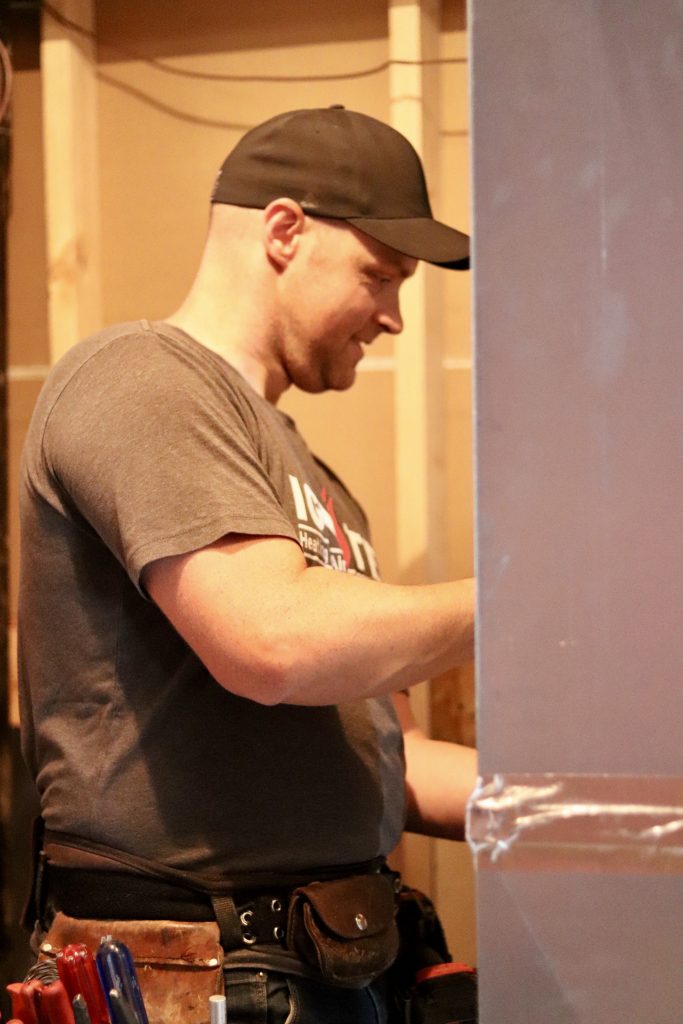 Expectation #4—Respect & Cleanliness
Our technicians respect your home by using floor coverings to protect your home from shoes or dust while they work efficiently and neatly. Although access to your furnace is necessary, by woking quietly our technician's presence will barely be noticeable to the homeowner.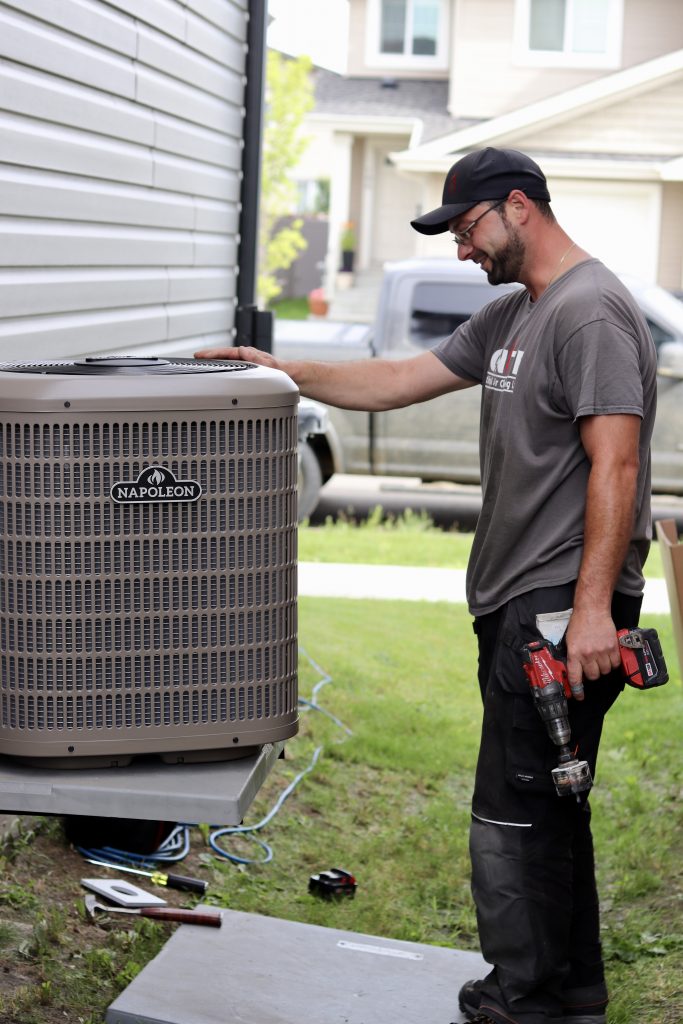 Expectation #5—Beautiful Aesthetics
Napoleon air conditioners blend into the landscape of your home. With proper installation your new A/C will be level and have easy access around and/or under it. Often mounting brackets are used to mount it perfectly level while allowing for easy care and maintenance around the unit.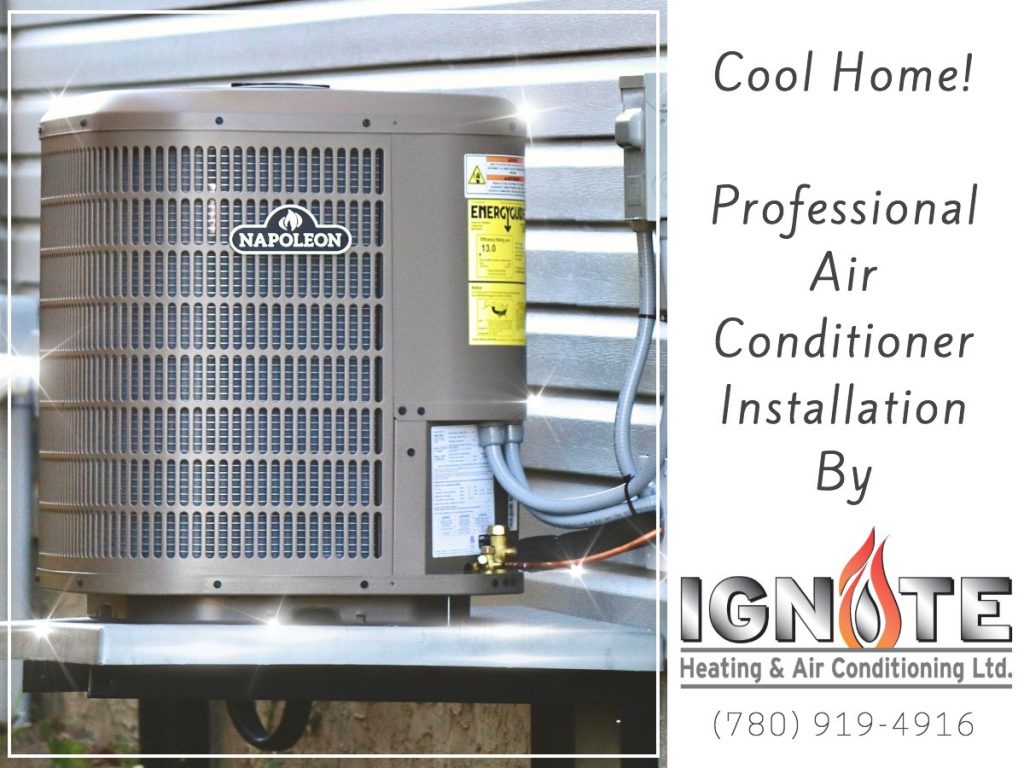 Expectation #6—Perfect Finale
Once your air conditioner installation is complete you will be able to admire your perfectly installed Napoleon A/C and enjoy the cool temperatures inside your home. With Ignite, your comfort is our concern!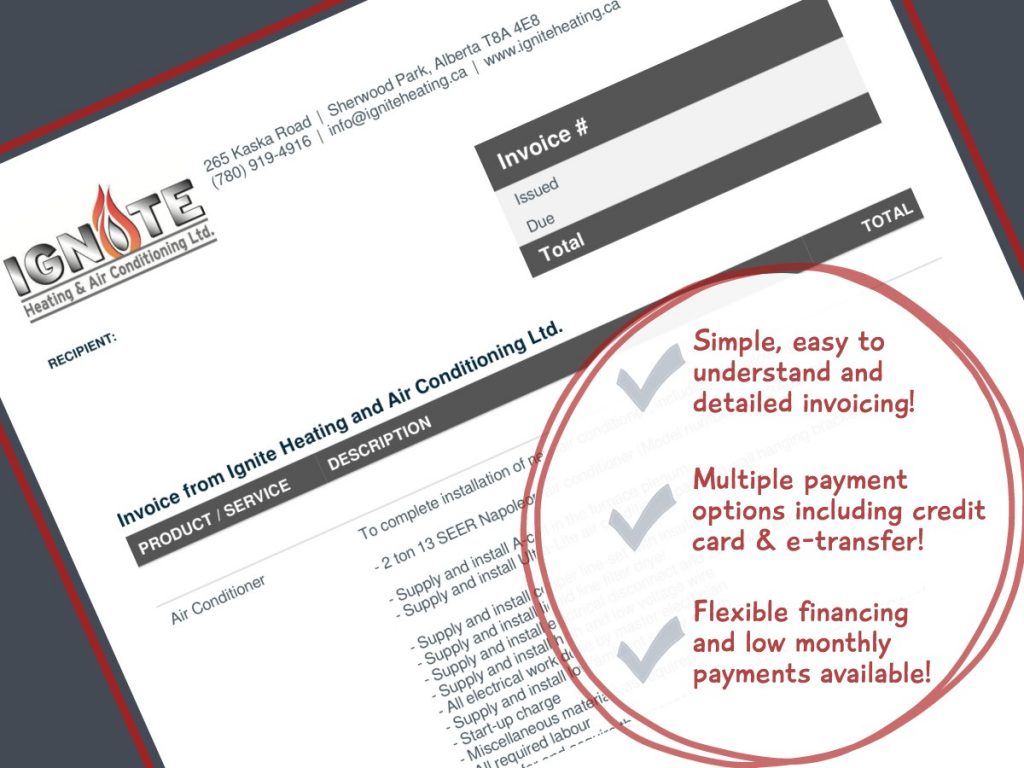 Expectation #7—Worry-free Invoicing
When you receive your final invoice from Ignite, there will be no surprises. After your installation job is complete, you will get a detailed summary of the work completed. With multiple payment options available such as cash, cheque, credit card and bank e-transfer, paying your invoice is easy. And with flexible financing options available you can get your air conditioner installed for as low as $50/month (o.a.c.). See our current promotion and apply for pre-approval for financing your new air conditioner now.
If you would like to experience all these steps for yourself and have Ignite professionally install an air conditioner in your home, contact us to get a free quote today. Call (780) 919-4916 or email us. At Ignite, your comfort is our concern!