June is here and summer is not far behind! You're getting ready to enjoy the warm days outside, and relax in a cool home when the day is done. However, your home may not be as comfortable as it once was when you first had your air conditioner installed.
You might be asking yourself: Should I replace my air conditioner? Truthfully, this is a question we see frequently in the HVAC business. To help you out, we're going to break down a few things that may help your decision to replace your air conditioner.
Air Conditioner Age.
This has a lot to do with why your air conditioner may be underperforming. A well-cared-for and professionally maintained AC unit will last a homeowner anywhere from 10-15 years.
Sadly, with the nature of mechanical things, moving parts are bound to wear over time, and eventually stop working. Over time, and as home comfort systems progress with technology, the parts that were once available for your unit may become unavailable from wholesale providers. So, if your AC unit is around that 10-15-year-old mark and isn't running quite as well as it used to, it may be time to consider replacing it.
Maintenance.
We say it a lot, but maintenance on your home comfort system is IMPORTANT! Lack of maintenance could be why your air conditioner may not be in tip-top shape. Much like what we mentioned above, mechanical systems need to be maintained. It's inevitable that their moving parts will wear out over time and need to be replaced.
However, if you have an HVAC professional servicing your unit regularly, they'll be able to correct any issues that your AC may be experiencing. Frequent breakdowns lead to frequent repairs, which can get pricey over time. So, if your unit breaks down often, despite regular maintenance by a professional, it's time to replace it—especially if your warranty has expired.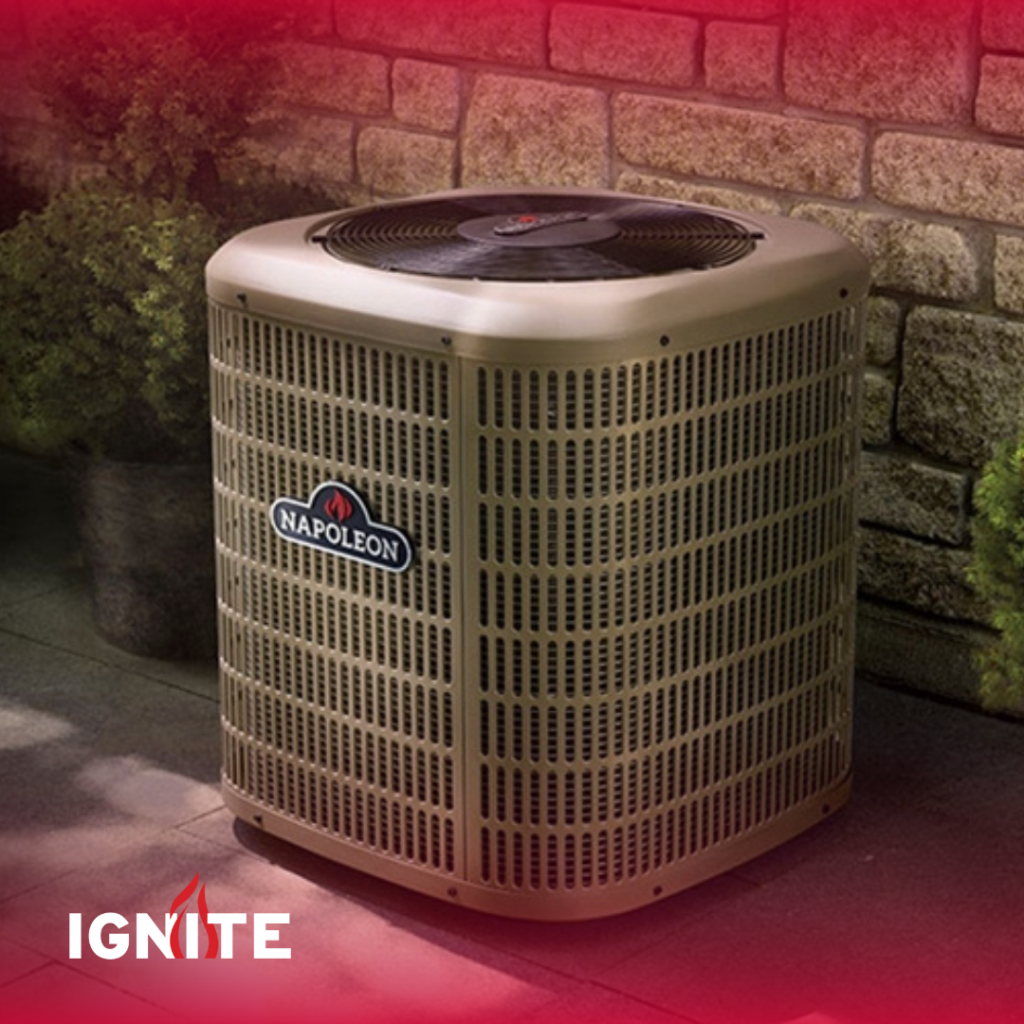 Cost.
This can be an intimidating part of the whole process, and can ultimately lead to your decision of whether or not to replace your air conditioner. Home comfort systems can be quite expensive for homeowners and may require additional budgeting.
Even if money is tight, we believe that everyone should be able to enjoy their homes in comfort. To make things a little easier, we offer financing on ALL of our home comfort products, including air conditioning units! We happily register the warranty on your unit, we're only a phone call away, and we're here to help!
If you're considering replacing your air conditioner, hire a company that you can trust! Ignite prides itself on having a team of expert HVAC technicians, and can ensure that your new air conditioner will be installed correctly!