If we have learned anything about Alberta summers, it's that they are unpredictable. From
thunderstorms and tornado alerts to extreme heat and air quality advisories, each summer day
is a mixed bag, which is why it's important to make sure your HVAC system is ready for anything with annual air conditioner maintenance appointments.
Being able to cool your home effectively not only provides relief and comfort on those sweltering summer days, but a working HVAC system is also beneficial to your health! Keeping cool air flowing will help regulate your body temperature for a night of better sleep at night while maintaining good indoor air quality so you can breathe well through the seasons. Here are five benefits of annual air conditioner maintenance and repair appointments that contribute to why taking care of your cooling system is an investment in your health and wellness!
Keeps Your Air Conditioner and HVAC System Running Longer.
Staying on top of your annual air conditioner maintenance plan will ensure that your home will stay cool and comfortable through even the most record-breakingly warm summer days. Whether you have a central air conditioner or a mobile ac unit to cool your home, calling Ignite Heating and Air Conditioning for an annual tune-up on your air conditioning units is a proactive way to keep your air conditioning systems running longer and smoother.
Be Ready for Hot Alberta Weather at Any Time.
We all know the weather forecast for an Alberta summer is almost impossible to predict, which is why it's so important to be prepared for Mother Nature's roller coaster of blistering heat and rumbling thunder. Be ready for hot weather at any time by making sure your air conditioner is in good working order year-round by scheduling annual air conditioner maintenance!
An air conditioner in need of repair will likely start making odd noises, pushing out noticeable smells, providing irregular thermostat readings, or inconsistently cooling your home. If you notice anything out of the ordinary, book an air conditioning repair appointment so our team at Ignite can fix the issue and get your ac unit in top shape for the next 30-degree day.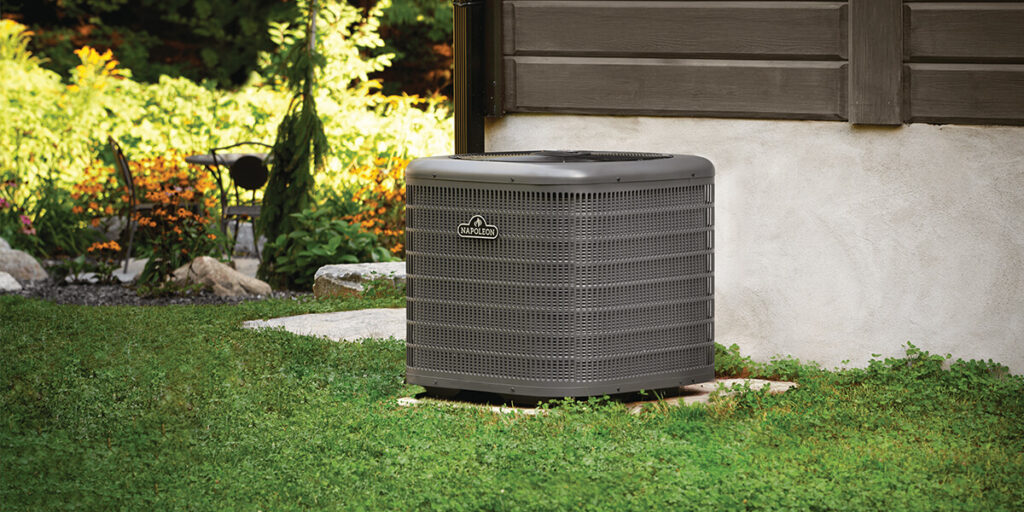 Air Conditioning Makes Your Home More Comfortable During the Hot Months.
No matter the size of your home or whether you have central air conditioning or a mobile ac unit cooling your space, nothing matters if your air conditioning systems are not working properly. In the dead of summer, it can feel impossible to get a full night's sleep, get ready in the morning, or simply just exist comfortably in your home if it is too hot.
Your family (and your pets) will thank you for staying on top of air conditioner repair appointments and annual air conditioning maintenance when you are all enjoying the sweet reprieve of a cold, comfortable home after an exciting day in the sunshine.
Pay Less on Energy Bills with Energy-Efficient Air Conditioning.
At Ignite Heating and Air Conditioning, we are proud to provide energy-efficient air conditioning solutions to our clients in Edmonton and Sherwood Park! By keeping your air conditioning systems healthy and happy, you could save money on your monthly energy bill thanks to proper airflow and efficient temperature regulation throughout your home.
Peace Of Mind
Did you know that you can save on your air conditioner repair and maintenance costs by joining a loyalty program like the Ignite Comfort Club? By joining a loyalty program with a local HVAC company, you can save big on your home comfort and air conditioner maintenance, especially when you need it the most.
Joining a loyalty program is beneficial to all homeowners in Alberta. As a homeowner, you can enjoy the peace of mind of having a professionally serviced HVAC system in your home year-round and can expect regularly scheduled services such as furnace and air conditioner maintenance, access to emergency services, and even certain upgrades.
By joining a loyalty program, you can also reap the benefits of avoiding unexpected repairs, saving some money and reducing your energy bill, and of course, enjoy the peace of mind that comes with knowing that professionals are servicing a crucial part of your home.
Air Conditioner Maintenance, Installation and Repair in Edmonton.
If you are interested in installing air conditioning in Edmonton, Ignite Heating and Air Conditioning has you covered.
As an authorized Napoleon dealer and installer of air conditioning units, we are able to provide you with an industry-leading HVAC system that will keep the air in your home cool and clean through the seasons. Get in touch with us today to book your next air conditioner maintenance visit, repair appointment, or installation!