November 11th, Remembrance Day is a memorial day observed by Canadians and members of the Commonwealth since the end of the First World War. A day in which we remember all those who fought and died in the line of duty to keep us free. Every year on November 11th, Canadians pause in a moment of silence and flags are lowered to honour and remember more than 2 million Canadians who have served, and continue to serve, Canada during times of war, conflict, and peace.
Remembrance Day was first observed in 1919 throughout the British Commonwealth and was originally called Armistice Day. Until 1930, Armistice Day was held on the Monday of the week in which November 11 fell In 1931 a bill was introduced to observe Armistice Day only on November 11th, and to change the name to Remembrance Day. The first Remembrance Day was observed on November 11, 1931.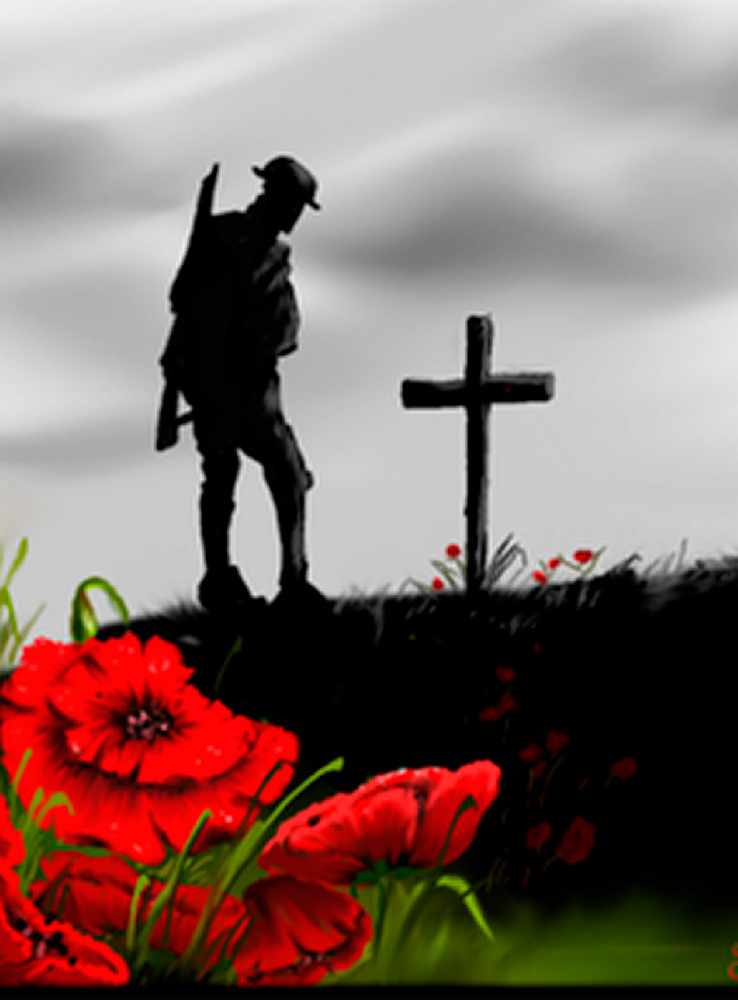 Every year on November 11th, the official Canadian national ceremonies are held at the National War Memorial in Ottawa, Ontario. A service is held and armed services representatives lay down wreaths. Church, school and community services are held across Canada, which often include the playing of "The Last Post", a reading of "In Flanders Fields" by John McCrae, and two minutes of silence at 11:00am.
The most well known symbol associated with Remembrance Day is the poppy due to the poem "In Flanders Fields" by Canadian physician Lieutenant-Colonel John McCrae. At first real poppies were worn, but now people wear replica poppies. The bright red colour symbolizes the blood spilled in the wars. By remembering the service and sacrifice of those Canadians who served in the wars, we recognize the freedom that they fought to preserve. We must take time today to remember that sacrifice.