Many people don't pay much attention to their garage in the winter. It's a place to keep the car free of snow and ice and it's also the catchall for any item that doesn't have a place inside the house. However, the garage can provide valuable residential space! It can be used as a workshop, hobby space, workout area, or just hang out space. Your garage can also be used to ensure that your car will not only be protected from the snow but also the freezing cold temperatures. However, if you live in Alberta the garage can get pretty cold in the winter – unless, of course, you have a garage heater.
By increasing the garage temperature, you now have usable space for household projects or a hobby. Even if you don't want to use the garage as extra workspace, installing a garage heater can help your car get through the winter. Not only is nice to get into a warm car, but it's also easier to start a vehicle when the temperature is above freezing. Also there's no need to have to use an engine block heater if your car is toasty warm in the garage. That, in turn, helps the engine in your car to run more smoothly in the cold weather.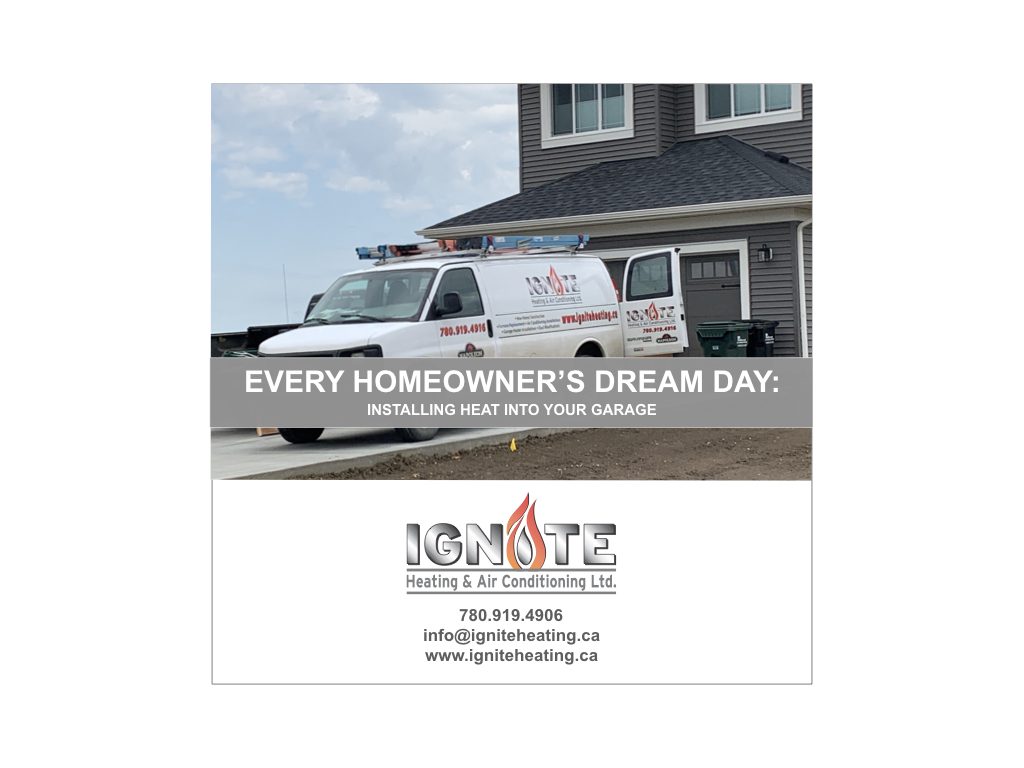 I find garage heaters go along the same lines as air conditioners. It is one of those things homeowners don't think much of until they experience it at someone else's place, and then they can't imagine living without it! Are you ready to have your homeowner's dream day and install heat in your own garage? Give Ignite Heating a call at (780) 919-4916 today to schedule your free quote for a new garage heater. We can answer any questions you may have about garage heaters. Contact us today. At Ignite Heating and Air Conditioning, your comfort is our concern!