It's important for Canadians to choose the best furnace for their home. Prepare for winter with the right home heating system and have it properly installed and maintained. Let's look at some important elements to consider when choosing the best furnace for your home.
Choose The Best Furnace by AFUE
To better understand how furnaces are measured for efficiency, you need to know what AFUE stands for. AFUE is the Annual Fuel Utilization Efficiency rating. It works much like the miles-per-gallon rating on a car – the higher the rating, the lower the fuel costs. A higher annual fuel utilization efficiency means more comfort for every dollar spent. If a furnace is 25 years old or older, it could have a rating as low as 55% to 65% AFUE. For instance, if a furnace has an AFUE rating of 80, then it means that 80% of the fuel it consumes will be used as heat, and 20% will be completely wasted as exhaust. So, the higher the AFUE, the better!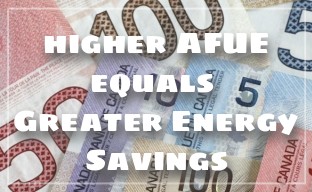 Of course, AFUE is not the only thing to consider when choosing the best furnace for your home. Cost of maintenance, operating cost, size and your personal home heating needs all influence your decision. Some of the popular types of furnaces in Canada include gas, electric and propane. Gas furnaces are the most common and that is what most people select due to their features: safety, reliability and of course, efficiency. HVAC technology has changed dramatically over the past few years. For example, gas furnaces have become more efficient (95%+) in terms of performance, functionality, and energy consumption.
How do you choose the best furnace for your home?
With so many options to choose from, why would you choose a Napoleon furnace? With superior design and engineering, a Napoleon furnace provides safe, reliable and efficient heat to any home. It is one of the most reliable gas furnaces on the market.
Choose Canadian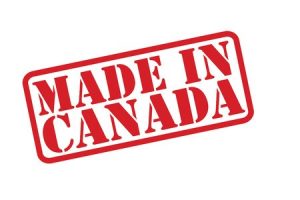 Did you know that Napoleon furnaces are engineered and designed by Canadians specifically for Canadian climates. Napoleon products are manufactured in Barrie, Ontario. Napoleon was also selected as one of Canada's Best Managed Companies!
Choose Clean Air
Napoleon offers the option of installing a HomeShield UV lamp directly into the cabinet of the furnace. This allows the air passing through the furnace to be purified with HomeShield's UV technology before it circulates through your home. HomeShield uses chemical free, ultra-violet light to intercept airborne pathogens like allergens and dust mites. It halts bacterial growth from reoccurring and helps to maintain healthy air in your home. Air quality is one of the top things to consider when you choose the best furnace for your needs.
Choose Quietness
With Napoleon's Whisper Quiet™ operation the EnerSave Plus and EnerSave Pro motors will 'soft start' & 'soft stop' gradually changing speed to reduce the noise created by conventional furnace motors.
Choose Wifi
The Napoleon's 9600 furnace is compatible with smart thermostat technology. Easily paired with a wide variety of wifi-enabled thermostats and control boards, the 9600 is compatible with your home and is future ready. Comfort controls at your fingertips from wherever you are.
Choose Variable Speed Technology
Napoleon's motors use variable speed technology, creating a two stage furnace. A two-stage furnace runs longer at lower capacity – 60% versus 100%. The blower runs at 60% on first stage for most of the year and reduces electrical consumption by up to 80% over conventional blower motors. Therefore, this feature saves you fuel and money while delivering even and consistent heat to your home.
Choose the Best Furnace: NAPOLEON
Are you ready to upgrade your existing home heating system or replace your old furnace? Is it time to get rid of your old, inefficient furnace and choose a Napoleon furnace? Consult an HVAC professional at Ignite Heating to help you choose the right furnace for your home. Models range from 40,000 BTU's up to 120,000 BTU's. We can help you determine which Napoleon furnace is the best for your needs.
Call (780) 919-4916 or email us today. At Ignite, your comfort is our concern!