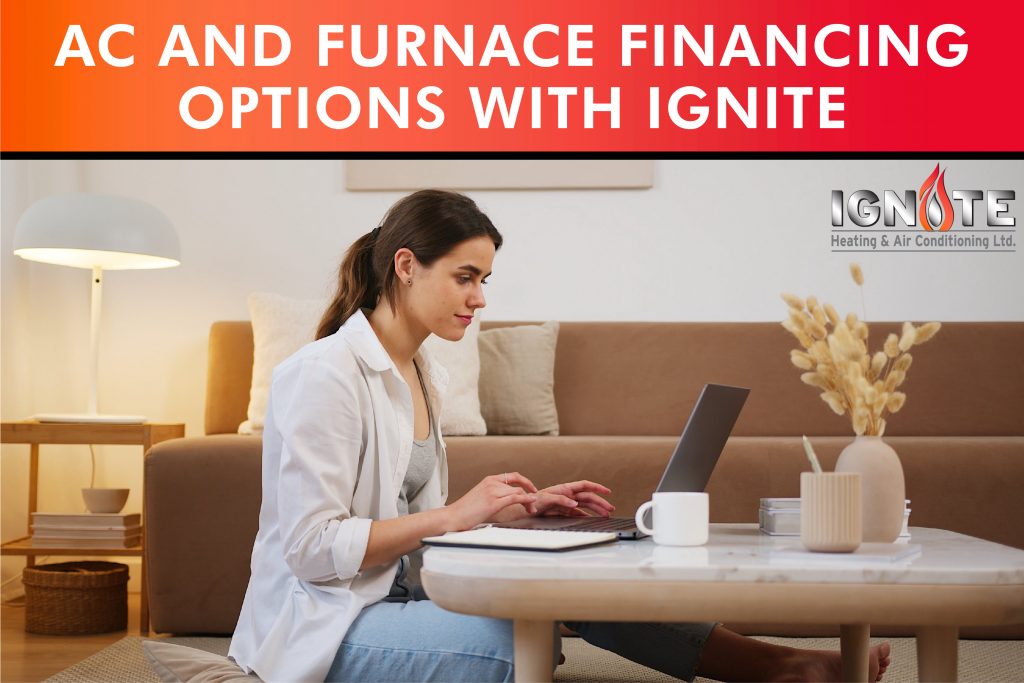 Are you thinking about replacing your furnace or installing an air conditioning unit, but the initial payments can be difficult to handle?
At Ignite we recognize the financial impact the pandemic has had on homeowners.
We understand how difficult it may be to make large investments right now.
We are offering our clients an option to delay payments with our 9 month payment deferral offer, homeowners can receive the benefits of a new furnace or air conditioner and begin payments in 2022 when they are ready.
Why Replace Your Furnace or A/C?
Furnace and air conditioner failures happen making it obvious that it is time for a new one, but homeowners can benefit from being proactive and replacing their units before they fail.
Replacing your furnace or air conditioner may even save you money in the long run. Switching to high efficiency units will allow your furnace or air conditioner to run smoothly, lowering your monthly utility bills and offsetting repair costs.
Having a high efficiency furnace also ensures your house is heated properly and you do not have to worry about furnace failures, leaving you and your family at ease.
With Ignite, when it is time to replace your air conditioner or furnace you do not have to pay the entire amount upfront. This is a huge relief for our our customers.
The financing options allow homeowners to replace their furnace or air conditioner now and worry about payments later.
How To Qualify For Financing A Furnace or Air Conditioner?
You can get pre-approved for financing by quickly applying on any device from Ignite's website.
Simply click the red APPLY NOW button to determine a financing plan that is right for you.
Ignite's furnace financing has a high approval rate allowing customers to take advantage of the financing options.
Don't Pay For Your Furnace or Air Conditioner Until 2022
Deciding whether to make this investment just got easier! Did you know that Ignite is offering payment deferral financing plans from now until June 30th, 2021?
You can have a new furnace or air conditioner installed by Ignite and not pay anything until 2022!
Whether you are ready for a new furnace or need an air conditioner, Ignite is making it easy to afford with no payments for 9 months. There are no hidden fees and no interest.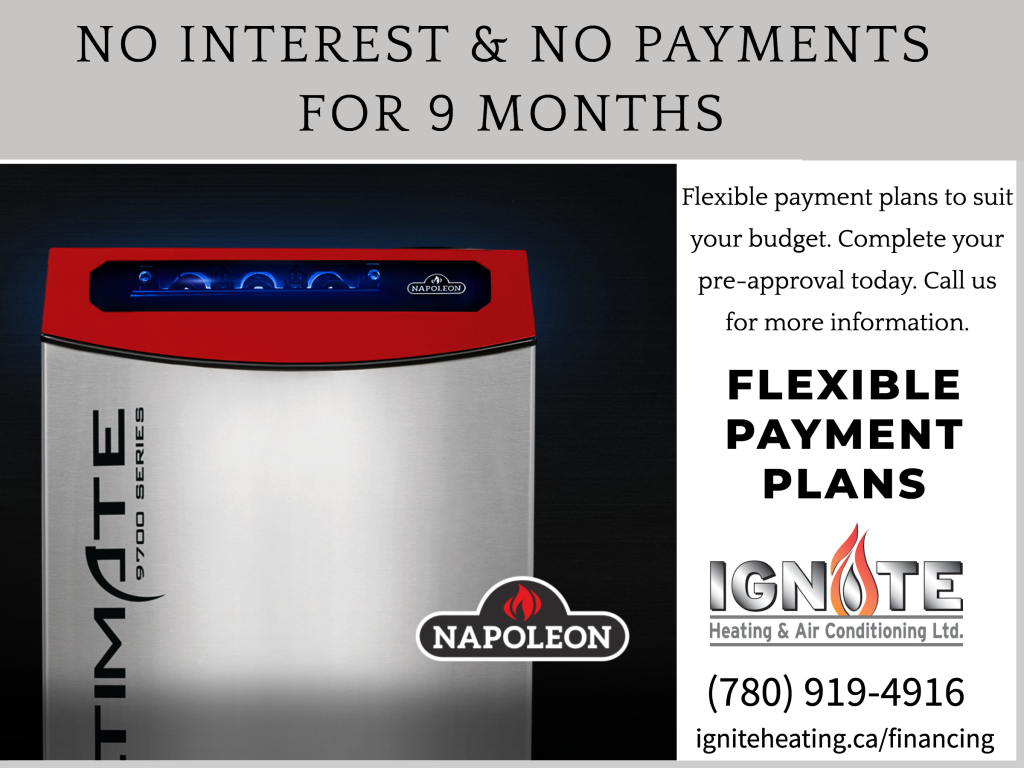 Contact us directly with any questions at 780-919-4916 or Info@Igniteheating.ca