Need some heat in your garage?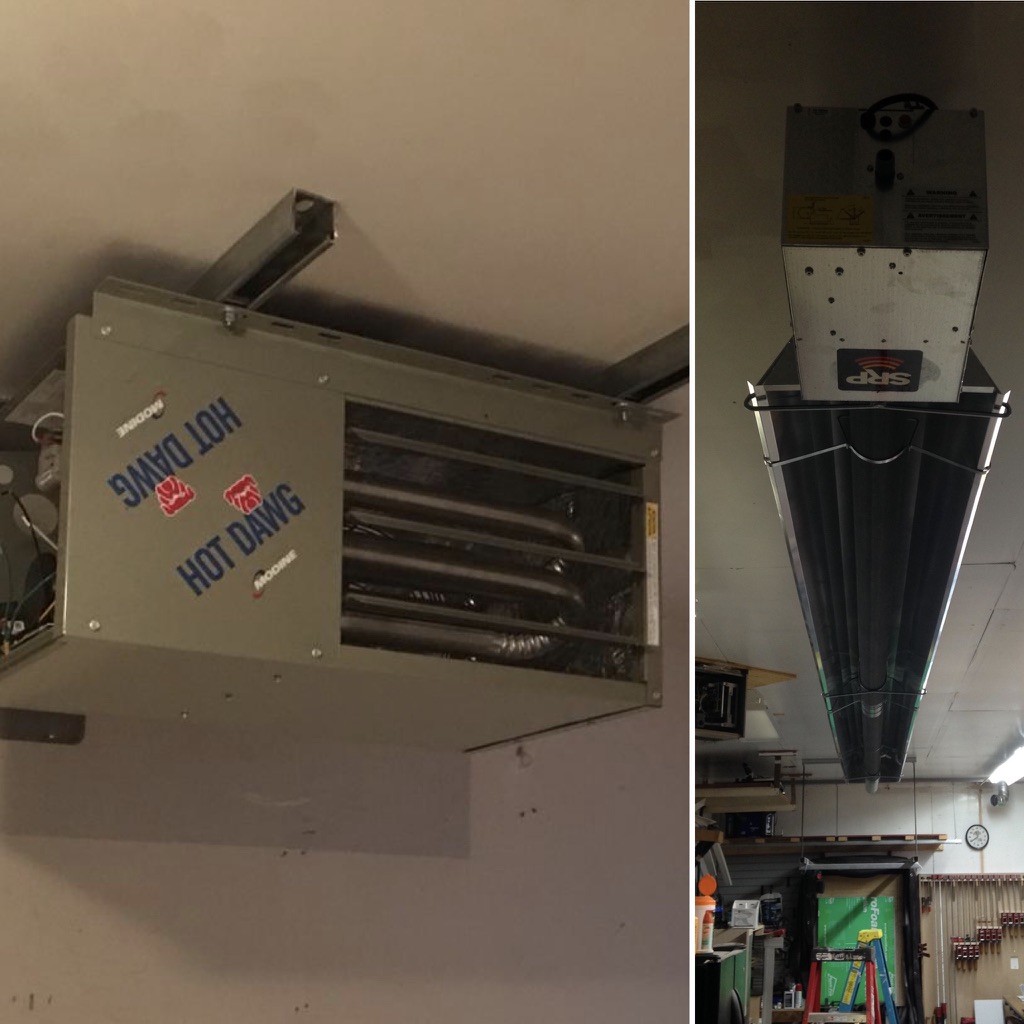 Do you use your garage as an extension of your house?

Do you use your garage for extra workspace for home or auto projects?
Do you want to be kind to your vehicles parked in the garage and warm them up overnight?
We install both forced air and radiant heat units in garages. Forced air units are a great way to keep your garage warm by blowing hot air into the space. Radiant heaters provide sun-like warmth and they are quite effective in large, open spaces. Give us a call @ 780.919.4916 today to book a free quote for your garage heater!